Weddings
Make the most extraordinary day of your life an unforgettable memory
with Orange * VTC * Provence.
Professional Driver
Dare to dream bigger, traveling for an idyllic day in a Luxury car comfortable and fully equipped, with a professional driver in gala attire, just for you.

High-end vehicle (Mercedes E-Class) fully equipped.
FREE Car Decoration + Bridal Bouquet (packages)
Price fixed in advance (no surprises)
Champagne FREE to newlyweds
FREE Snacks and Refreshments
Vehicle
Top of the line
(Mercedes E-Class)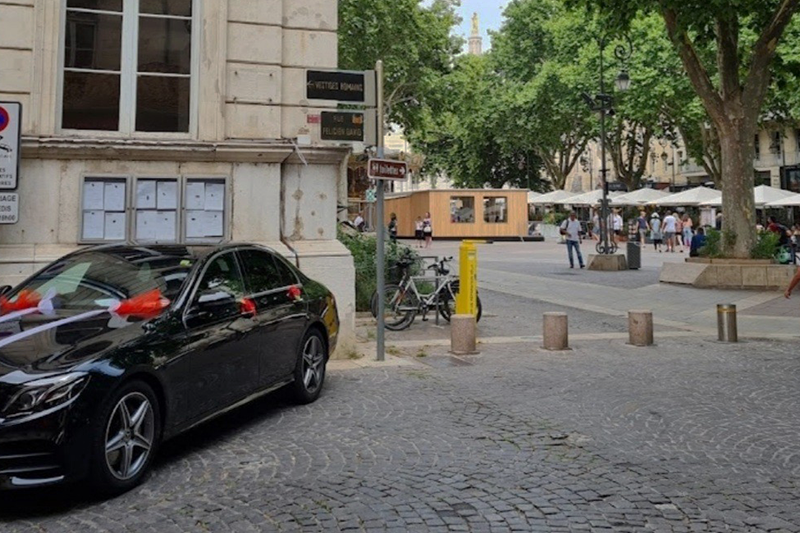 Unparalleled Comfort
Leather seat

Air conditioner

Internet access

Rafraichissements, Collation à discrétion
Assured Security
Close Protection Agents

(A.P.R) available to order.

Hotesses d'accueil

available on order
24/7 availability
No Matter the Hours,

we are available.
Friendly & Professional
Highway Badges:

Speed, Security, Discretion
"Marco est adorable très serviable, disponible. Sa voiture est très confortable et sa conduite impeccable ! Je garde son adresse précieusement, et la conseillerai dès que j'en aurai l'occasion."
"Thank you Marco great ride to my destination in Vaison-La-Romaine. Marco was prompt and very helpful."
"Marc est un chauffeur remarquable. Ponctuel et très sympathique. D'une grande disponibilité et un vrai passionné. Je le recommande les yeux fermés. Vous vivre une très belle expérience en sa compagnie. Merci encore Marc pour le voyage à Annecy. Salutations. Patrick."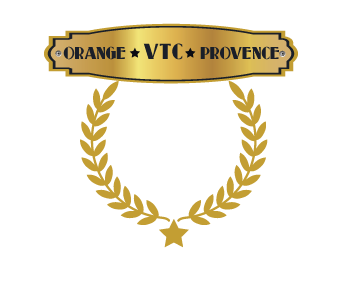 84100 Orange
+33 (0) 6 72 09 57 18
orangevtcprovence@gmail.com