Transfer – Airports, Stations…
Everywhere in France and in Europe,
Orange  * VTC * Provence Transports you.
Transfer Services
Focus your energy on the growth of your business and the smooth running of your business. Orange * VTC * Provence takes care of all your trips in France and Europe.
– MONDAY TO SATURDAY – 7 a.m. to 7 p.m.
– NIGHT – 7 p.m. to 7 a.m.
– Departing from Orange –



MARSEILLE – AÉROPORT >> 220 €
MARSEILLE – PORT >> 240 €
AIX-EN-PROVENCE – GARE TGV >> 220 €
CARPENTRAS / VAISON LA ROMAINE (centre) >> 60 €
MONTPELLIER CENTRE ET GARE TGV >> 220 €
Sunday, public holidays and night (7 p.m. – 7 a.m.) >> +50%
DISCOUNT ON RETURN IF GO / RETURN
*Toll not included
It's not the Destination that Counts,
This is the Way you get there !
Waiting time (First 30 Minutes)
Accompaniment (Luggage, Check-in, Help...)
Suitcases, Bags, Business Bags...
Escort: Shopping, Business...


Costs of Tolls / Parking / Hotel nights / Restaurants payable by the customer.
"Marco est adorable très serviable, disponible. Sa voiture est très confortable et sa conduite impeccable ! Je garde son adresse précieusement, et la conseillerai dès que j'en aurai l'occasion."
"Thank you Marco great ride to my destination in Vaison-La-Romaine. Marco was prompt and very helpful."
"Marc est un chauffeur remarquable. Ponctuel et très sympathique. D'une grande disponibilité et un vrai passionné. Je le recommande les yeux fermés. Vous vivre une très belle expérience en sa compagnie. Merci encore Marc pour le voyage à Annecy. Salutations. Patrick."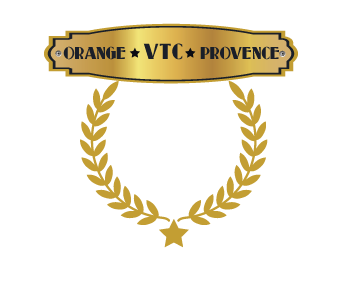 84100 Orange
+33 (0) 6 72 09 57 18
orangevtcprovence@gmail.com